November 25th 2015: The Edmodo Apps API will no longer be active after June 30th, 2016. Apps using this API will be removed from the Edmodo Store at this time. Therefore we have already removed the Cloze Quiz Builder from the store. Our service will continue to be available directly through http://www.learnclick.com.
Save time by using our updated Edmodo app Cloze Quiz Builder. If you use Edmodo, you don't need to create student accounts on learnclick.com, as the information gets passed to the app from Edmodo and you can click on each student's name to see what answers they provided. Also the grades are passed from Learnclick back to Edmodo when a student who signed in through Edmodo submits an assignment.
This is how it works:
After you click on our Edmodo App "Cloze Quiz Builder" you will see a button "Create a Quiz".

Create the quiz and then click on the button "Save". Once you've saved the quiz, you will see a link named "Click here to assign this quiz to your Edmodo group(s)" right at the bottom of the page.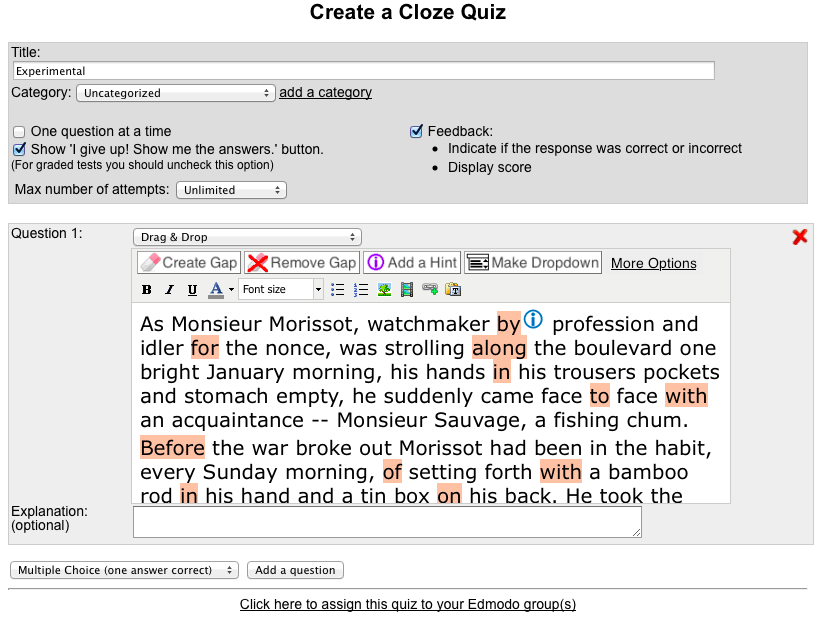 This will open a window were you can check which groups you want to assign the quiz to and select the due date.

Clicking on "Assign Now" will post an assignment onto the student's page: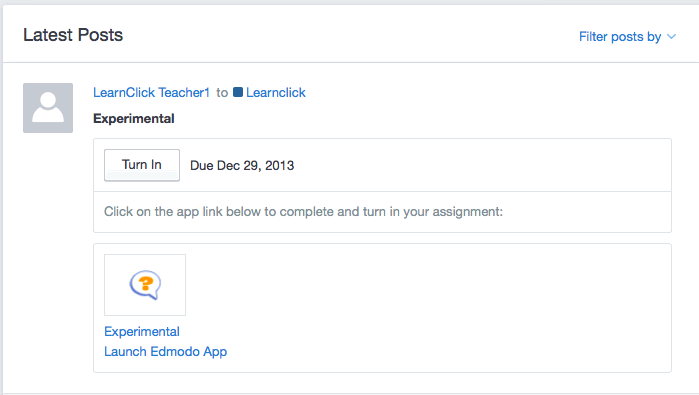 You will see how many students turned in the quiz on your dashboard. Apart from turning in the quiz, clicking on "Submit" will also set a grade, which is visible inside Edmodo.

If you want to see the answers given, you can start the "Cloze Quiz Builder" Edmodo app and click on the little icon next to your quiz in the "Grades" column.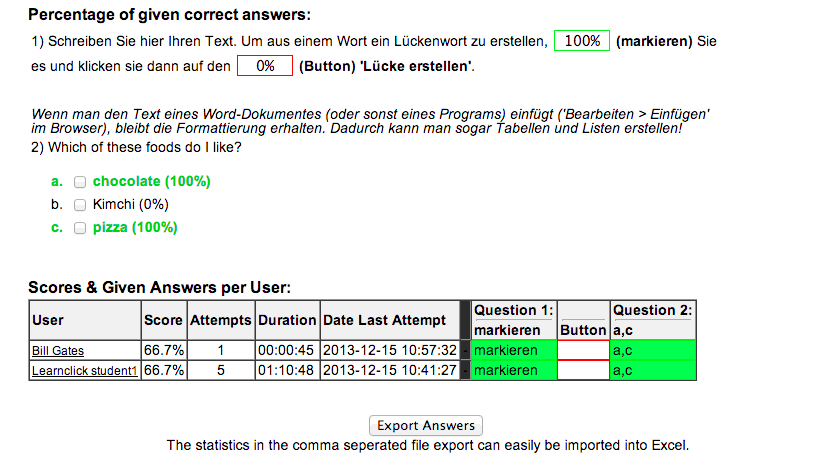 If you already have a Learnclick membership, please contact us so that we can connect your Learnclick account with Edmodo. Otherwise please purchase the app through the Edmodo Store.
---
If you would like to occiassionally receive an email with our latest blog articles,
subscribe to our newsletter.
---