Zondle was a great website for creating classroom games and assessments. Sadly, as it often happens with free products, they closed down.
If your're looking for an alternative, we suggest you give www.learnclick.com a chance. Learnclick has many different types of quiz questions,  you will especially like the option to add drag & drop questions (see an example quiz). To make your quizzes more interesting, add images, audio and videos (see our help on multimedia). The best part are the detailed reports you get for assessments.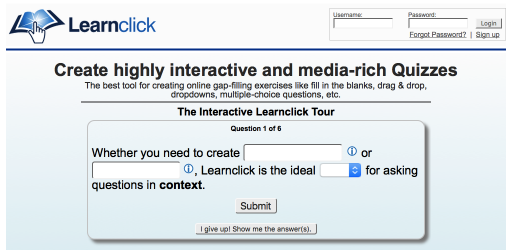 Learnclick offers an option to import questions and soon you will be able to export questions too.
To try it out, go to learnclick.com and login with the following credentials:
Username: demo
Password: demo
---
If you would like to occiassionally receive an email with our latest blog articles,
subscribe to our newsletter.
---