Drag & Drop, Jumbled Sentences and Matching Quiz Questions
The drag & drop and the matching question types only differ in the length of the answer box generated. For the drag & drop type, the length of the box will be generated depending on the size of the answer whereas for the matching type the answer boxes are all the same length.
1) For creating a drag & drop box, mark the text you want to become a box and click on the button "Create Gap".
2) If you want to create additional "wrong" answers that don't fit into a gap, click on "Add a box".
As you can see in this example, this can be used for creating jumbled sentences.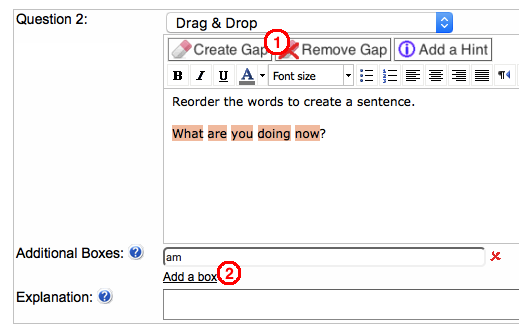 This is what the quiz question looks like (including the additional option "am"):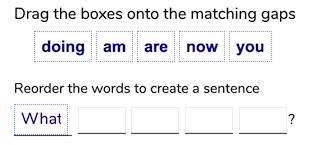 More Help