How do I insert videos, images or audio?
For embedding videos or audio click on the following icon:

YouTube videos
Just copy the YouTube-path (can be found on YouTube under the "Share" link) into the field "File/URL". Every other field will automatically be filled in.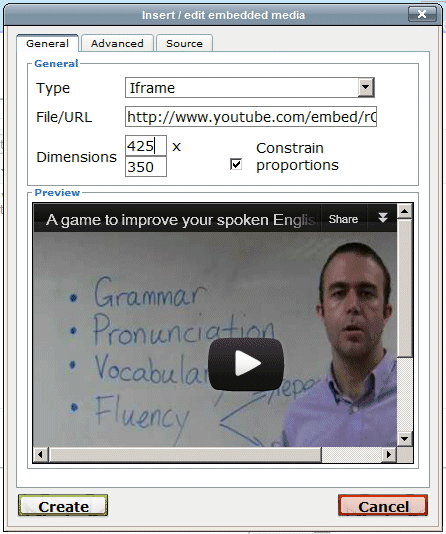 Audio
For mp3-files choose the type "audio". Click on the upload icon

next to the File/URL field.
A new window will open. Click on "Add media" and then "Start upload". Already uploaded files can be selected under the tab "Browse Media".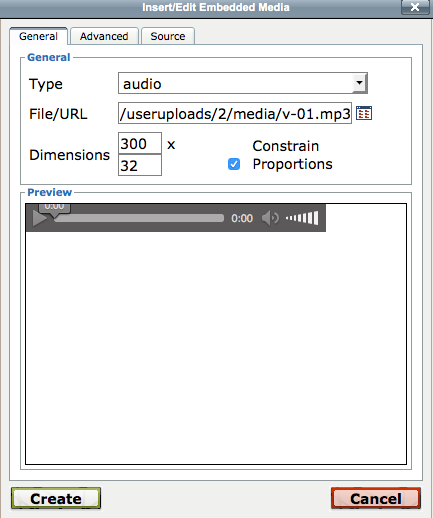 Images
For images you click on the image icon. You can upload an image or link to an external image. See also
How to insert an image into your quiz
.
More Help