Sharing Quizzes with your Students
Login to learnclick.com, create a test and then click on "Quizzes" in the navigation menu. In the column "Visible to" click on "change".


You will a screen similar to this one: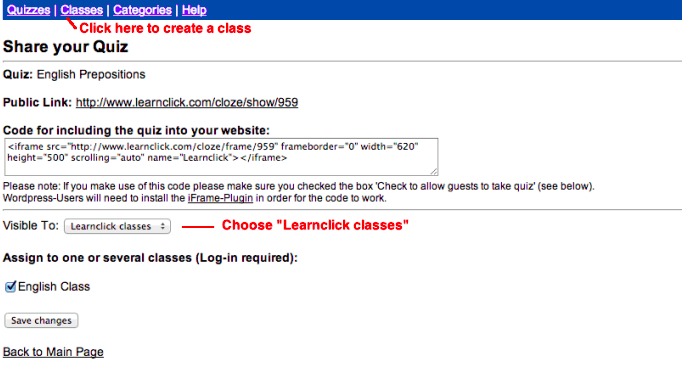 You have the following options:
everyone
everyone (record answers) → Add-on package
just me
Learnclick classes
Creating a Class
If you assign your quiz to a class, your students will need a username and password. Click on "Classes" to create a class and add students.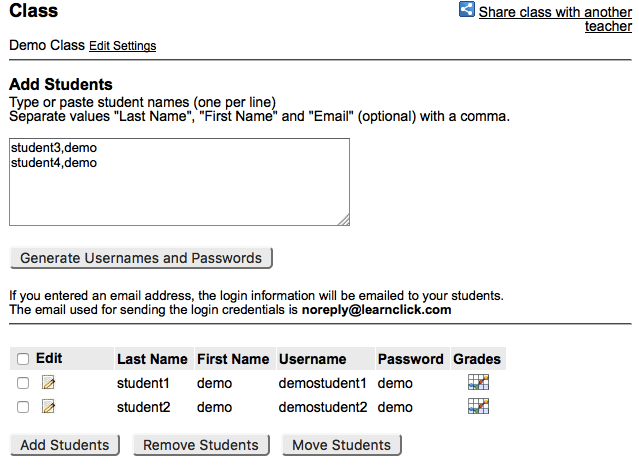 More Help